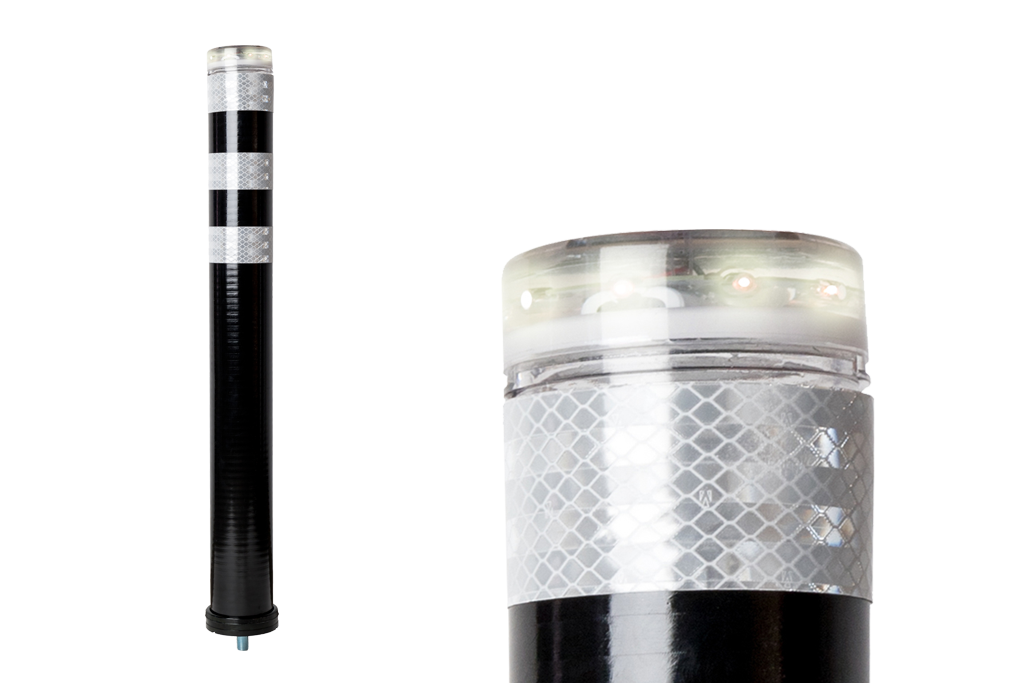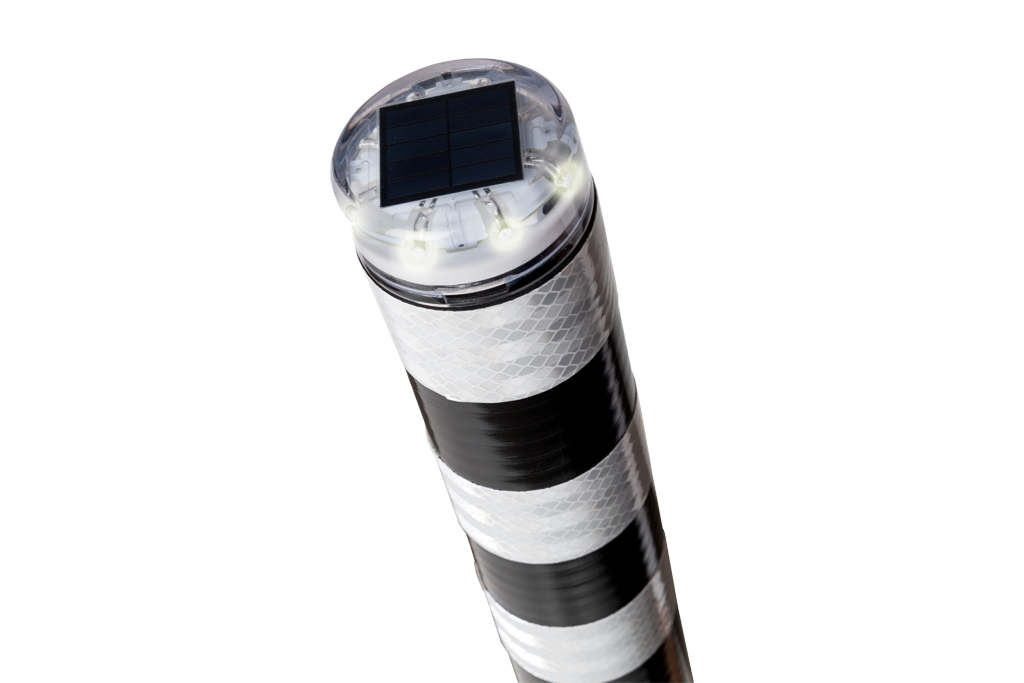 White light powered by solar panel for bollards
The Flexbollard with incorporation of a LED in the TOP is the most recent development in the area of Road Signaling. Allows to signal and alert to areas of reduced visibility, such as walkways, points of divergence, tight curves, among others. It is not a product intended for the axle of the track taking into account the rigidity of the upper part.
LED illumination with 8 white spotlights; Flashing light; 360o Visibility; 3 hours for full charge and 72 hours of autonomy.
TPU; Top Made with in "Bulletproof PC";
Black; Gray; Blue; Green; Orange; Red; White;
White; Flash; Other colors upon request.