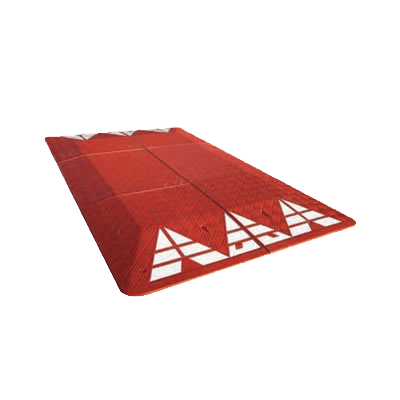 Available in sets of 6 and 8 pieces, you can vary betwenn 225 cm and 300 cm in length, 180 cm wide and 6.5 cm high.
Design non-slip for greater security in any condition atmospheric.
Packing and warranty easy to deliver and storage.
Reflective screen high strength, with various colors available.
Material of high fitting quality and safety that keeps the bump fixed to the floor.
Tensile Strength 3.0 MPa Elongation at Break 212% Hardness A85 Impact Elasticity 37% Abrasion performance 0.28 cm3 / 1.61 km Temperature Range – 45oC – 80oC